NEW Vfast WIFI available
*Charges Apply
Touring & Camping
Surrounded by miles of country-parkland and close to Hastings' seafront and historic old town, there's plenty for you to explore with your loved ones. From cycling routes, to adventure golf on the seafront, a swim in our indoor heated pool, or an evening of entertainment in our bar and restaurant – a lifetime of memories are waiting to be made, here at Shear Barn!
Polite notice
Please note the access road to Shear Barn Holiday Park (Barley Lane) is extremely narrow.
One side is a hedgerow that Shear Barn does not own, the other side is a residential road, which has no yellow lines, therefore it often occupies parked cars (especially in high season). This can provoke congestion.
If you have a large/wide vehicle we would advise approaching with caution. We are not responsible for any damage caused.
Facilities
On the touring field
Four amenities' blocks (toilets, showers, washing up area)
Water points through out the site (labelled on map)
NEW Vfast WIFI available *Charges Apply
Fires and fire pits are not permitted. Barbeques are allowed but must be on a raised surface.
On-site security of an evening
On the main park
The Retreat Bar
Indoor heated swimming pool (£3.75 per child, £4.50 per adult)
24-hour launderette
The Perfect Pitch
Pitches vary between 8m and 10m. Each pitch includes enough space for a tent, trailer tent, touring caravan, or motorhome, and a car, gazebo, or awning
Hard standing pitches are perfect for bad weather or for heavier vehicles as the ground is sturdier.
CLICK HERE TO VIEW THIS YEAR'S PRICES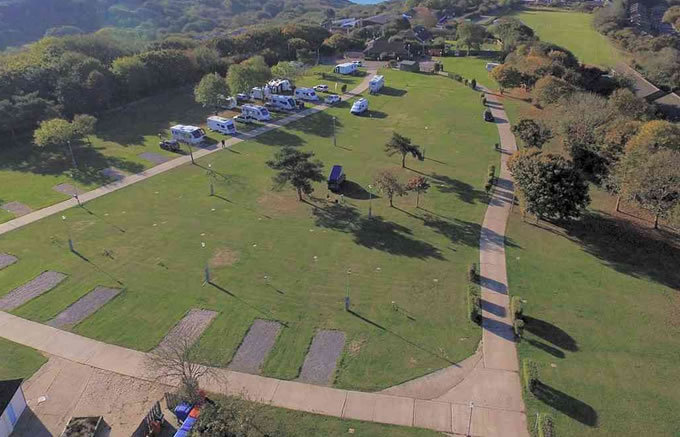 Electric, non-electric and hard standing pitches available
New disabled-friendly toilet and shower unit
Both concrete and gravel hard standing pitches available
A Guide To Pitching Up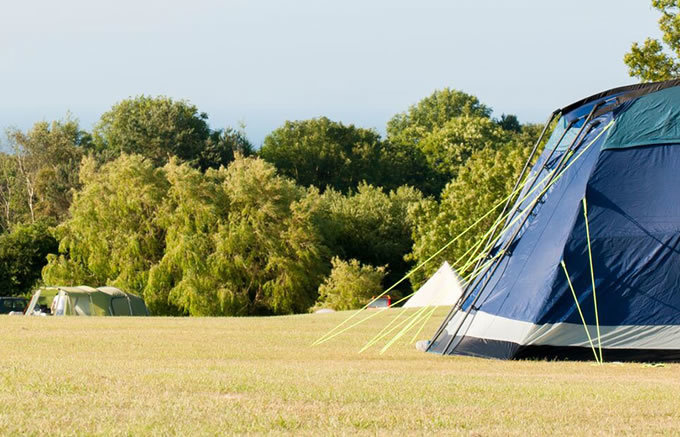 Non-electric pitches
Non-electric tents, and tourers are not allocated a numbered plot. Instead, they are allocated to the tent field. Tents are allowed to pitch at the top of the site, tourers are permitted to pitch at the left of the site. We ask that you allow 10 meters between yourself and any electric pitches.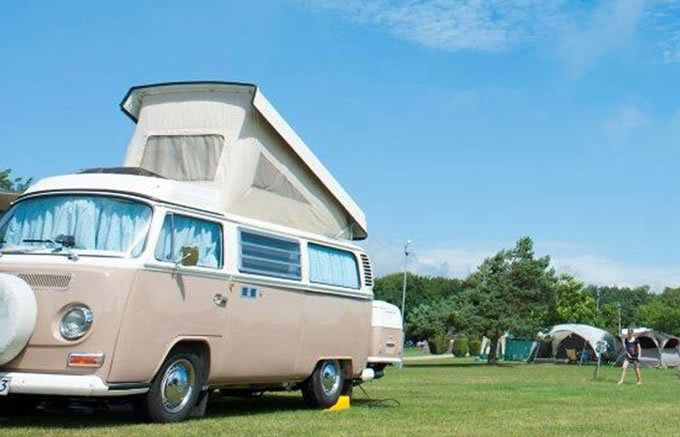 Tourers
Caravans – when approaching the pitch ensure the jockey wheel is centrally positioned by the pitch marker/on the pitch slab.
Motorhomes/Campers – reverse onto the pitch, using the marker as your middle point.
Electric pitches
Please pitch your tent so it is middle of your pitch marker, and please ensure that you use the correct hook up number. We provide the electric hook up point, and you are required to bring your own extension leads to plug in. Electric pitches are highlighted by pitch markers. Ensure that you are using the correct hook-up number.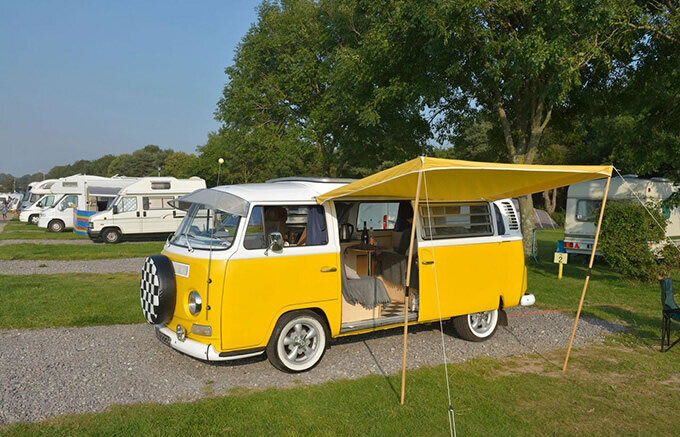 Hard standing pitches
We have 2 types of hard standing pitch.
Concrete – Our 10mx5m pitches consist of a concrete pitch for your vehicle and a grass plot for your awning.
Gravel – Our 8mx4m pitches consist of a gravel pitch for your vehicle and a grass plot for your awning.
Please reverse into your pitch, using the coloured slab as your middle marker. There you will be able to connect to your hook up point.
Please note that there can only be one car per pitch, there is additional parking in the Country Park Car Park.
Your barrier code has been created for you only. Under no circumstances are you permitted to give your barrier code to anybody else to use.
Announcement
Barley Lane Bistro will be closing at the end of business this Sunday 1st October.
New Vfast WIFI
The WIFI has been upgraded park wide. Fast, reliable wireless internet access is now available at a cost.
Simply follow the step-by step connection process when you arrive onsite to stay connected with VFAST WIFI.
The prices and duration are as follows:
24 hours = £6
3 Days = £10
4 Days = £12
1 Week = £15
2 Weeks = £25
Each voucher purchased allows up to 4 devices to connect. If you experience any difficulties with
purchasing your voucher, please call Vfast support team on 03303 249 811.
Commercial Vehicles Notice
We do not allow commercial or sign-written vehicles on-site at Shear Barn Holiday Park. This includes any vehicles without windows on the sides or rear of the vehicle. If you are unsure if your vehicle is allowed please make sure to contact the team prior to your holiday to avoid disappointment when you arrive at our park.