A leisurely swim with stunning views and a friendly atmosphere
Swimming Pool
The swimming pool is a great place for you to spend quality time with your family while simultaneously getting your daily exercise. Lifeguards are on duty for your own safety, however, please note that children under the age of 12 and any weak swimmers must be supervised by an adult at all times to ensure extra safety.
Our regular opening times are 9am-5pm daily. These times are subject to change throughout the season.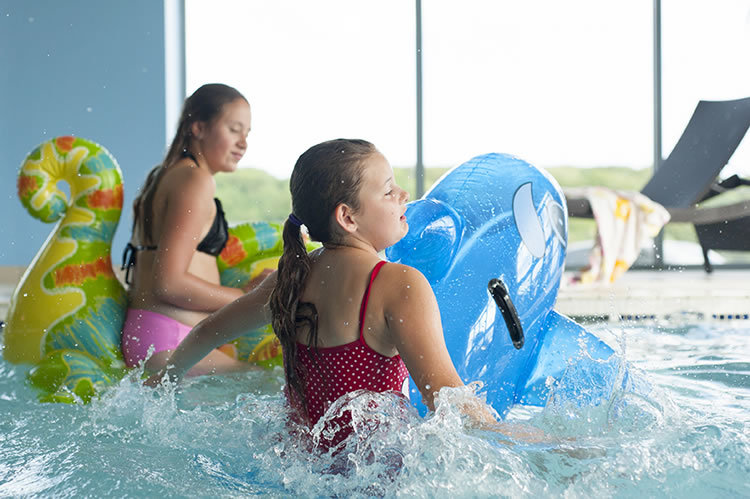 Swimming Prices
Per swim
| | |
| --- | --- |
| Adult: | £4.00 |
| Children: | £3.50 |
| Infant: | £1.00 (Up to 5 years old) |
| Family Ticket: | £10.00 (Up to 5 People) |
The Tea House
Fancy a coffee after your swim?
Located next to reception, our tea rooms have a secluded tea garden and an inside eating area. The perfect place to enjoy a cream tea and our barista style coffee. All in a friendly and welcoming atmosphere. Friendly dogs on leads are welcome! Check reception for opening hours.
Your price permits you to one swim. Once you have exited the swimming pool you will not be allowed back in without paying.
During high seasons the park is busier and so the swimming pool operates a banded system. This will allow you 1 hours swim. We ask that you co-operate with this rule as we try and make it fair for all of our customers.